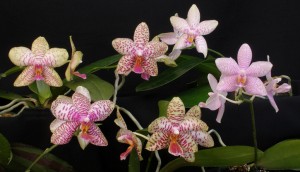 We are always happy to help, if you would like to contact us you can send us a message using the form below, alternativley you can attend one of our Orchid Sale days – Open Weekends or call us using the contact information on the left of this page. Please include your telephone contact details if possible.

Purchases/Deliveries.
We like to advise on all plant and sundries transactions with postal or collect deliveries arranged to suit you. Most cards accepted (payment over the phone available) or cheques through the post. Call us for special arrangements.