Laurence Hobbs Orchids Ltd have been established in Sussex since 1987. Managing Director, Laurence Hobbs, gained an honours degree in plant biology and worked for several years at Stonehurst Orchid Nursery before setting up his own business as an Orchid grower.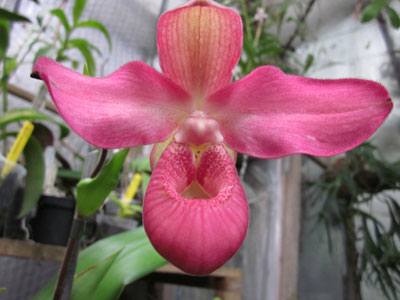 The nursery is situated close to junction 10 of the M23/M25 motorway near to Gatwick airport. The greenhouses have a fantastic variety of orchids on offer, many different species and hybrids are available including Phalaenopsis, Paphiopedilum, Dendrobium, Cattleya, Vanda, Oncidium and Coelogyne. If you have been searching for a specific plant, we will endeavour to find it for you.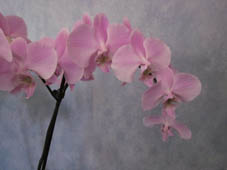 Currently the nursery is open by appointment on most days and we have Orchid Sales weekends – please see our homepage for the next dates. Please call in advance to arrange a visit at a convenient time on 07961 350053. If emailing please include a telephone contact number. Please also email if you wish to be added to our Open Weekend contacts list; [email protected]
We also operate a mail order service; throughout the UK. Black and white plant lists are available on request. No order is too small and next day delivery is used wherever possible. Please include telephone and address contact details when ordering. Payment by phone or post.
____________________________________________________________
ORCHID SALES _OPEN WEEKENDS -VISIT US
Come and visit to see our range of orchids, flowering size or seedlings available. Please also ask for advice on plants and orchid care – feel free to bring your orchids along – and we will do our best to help. See our home page for upcoming open day events .
Can't see a plant you want? Visit our plant list page or call Laurence direct. We do mail order.
Visiting another time ? Please ring in advance to arrange a suitable time and for directions or local transport connections
For all information contact Laurence on 07961 350053 or
email [email protected] Please leave a contact number
o